About Lisa Pate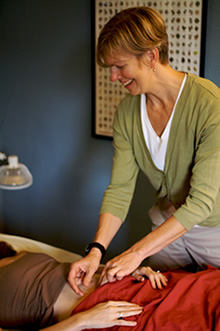 Lisa is a Licensed Acupuncturist & Chinese herbal medicine practitioner. She completed her education in 2001 earning a Masters in Acupuncture & Oriental medicine at the Oregon College of Oriental Medicine in Portland OR.
After completing school she traveled to China to study at the Nanjing University of Traditional Chinese medicine. Her clinical observations included women's health, pediatrics, & gastrointestinal medicine.
Prior to becoming a Licensed Acupuncturist Lisa worked as a Dietitian in a multidisciplinary HIV clinic. Because of her experience as a western medicine practitioner, she is very comfortable working within both the Eastern & Western medicine paradigms to provide the best care for you.
When Lisa isn't in her office working with her favorite medicine she can be found gardening, practicing yoga, & enjoying life with her family & friends.