Chinese Herbs and Nutrition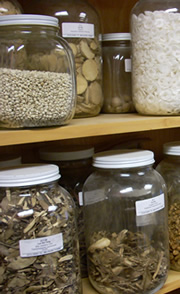 Chinese Herbs
Chinese herbs have been used medicinally in China & other parts of the world for centuries. The herbal combinations are specifically formulated to treat certain medical conditions, for example a headache. They are also combined to balance one another to prevent undesirable side effects.
The herbal formulas can treat many different ailments such as: women's & men's health, colds, allergies, headaches, chronic conditions such as sinusitis, pain syndromes, GI difficulties & other internal medical conditions.
Nutrition
Lisa is a registered dietitian (RD) & when requested can provide nutrition information to best fit your lifestyle & health goals. She will draw upon her experience as a dietitian, but will include Chinese medicine dietary principles when appropriate.